Throughout this journey, several aspects of Sherper Tan's exceptional service need to be highlighted: Proactive Problem Solving: Sherper was consistently proactive in ensuring that we were well-prepared and that all possible issues with our submitted documents were addressed promptly. His attention to detail and dedication to minimizing potential obstacles in our application process were truly commendable. Effective Communication: Sherper took the time to set up regular meetings, ensuring that we were aligned at every step of the application process. His availability and willingness to answer our queries, no matter how minor or complex, provided us with peace of mind throughout this often stressful process
Mark Alfonso, Skilled Independent, Philippines
Proactive Problem Solving 5 ⭐️⭐️⭐️⭐️⭐️
Sherper and his Quantum team go above and beyond in providing excellent service to their clients. My husband and I appreciate that they are very detail-oriented, quick to respond, and generous with sharing their wisdom. Their work ethics and dedication to make things easier for us made our PR grant such a breeze. It is amazing how Sherper's organisational skills is so much relevant up until the actual transitioning in Australia. We highly recommend Quantum Immigration Australia!
Lian Daphne Verceluz, Occupational Therapist, QATAR
ABOVE AND BEYOND 5 ⭐️ ⭐️ ⭐️ ⭐️ ⭐️
Miracle Worker!
☺
Mr. Sherper Tan was such a big help on my Visa application even making the impossible possible. THANKS !!! Highly Recommended.
Liam Pablo
Dubai, United Arab Emirates
SMOOTH, HASSLE-FREE AND PROFESSIONAL
Quantum immigration Australia has helped me reach my Australian dream. Firstly, without the help and advice of QIA, I would not be encouraged to apply for another possible visa, which is 190, as I am fixated most on the most popular 189 visa. I just had enough points to qualify for the 189 but that doesn't suffice to give me an invitation.
QIA provided me with planned actions and goals to where I can get my visa asap. I was a bit anxious to begin with my visa application but QIA made my visa journey smooth and hassle-free. QIA assisted me professionally and with integrity.
Chino Boque
New South Wales, Australia
Caring, Positive and Left Nothing to Chance
"Like walking into a dark room and Sherper Tan switched on the lights. He made everything crystal clear, most achievable, simple to understand and with a caring and positive attitude. his attention to detail is commendable and he left nothing to chance. We were always kept in the "loop" and were always advised of and given advance notice of what the process and progress was concerning our application. God bless you Sherper!."
Rocelle J and Jonathan N
Sydney, NSW, Australia , Visa Granted 26 Feb 2017
Kezia and Don V
Melbourne, Australia
"I am very much satisfied on my experience with Quantum Immigration that I highly recommend it to others who are also in need of its services. If you want a professional yet a very hands-on agent who is passionate of their service, it is Quantum Immigration."
Princess P
Sydney,New South Wales, Student Visa Granted February 2017
My trip to Australia has been such an amazing experience for me and it was all made possible with the help of Quantum Immigration Australia. It is undeniable that Sherper is well-versed in his field and I would highly recommend him to anyone who wants to experience Australia, but wants a hassle- free visa application.
Mary Rose C.
Manila, Philippines, Visa Granted December 2016
Highly Recommended
"Quantum Immigration is highly recommended to everyone who wants to apply any type of visa here in Australia, trust and professionalism is a truly experience can happen to every applications, as one of his client, I must say well done to Mr. Sherper for handling any case of applying a visa, more power and long live."
Charlie Leones
Visitor Visa, Victoria, Australia
Fast and Very Detailed
"It was a fast and easy transaction. Sherper has see to it that not a single detail was left out in collating the necessary documents needed to ensure that my application will be granted 100% approval. He guided me every step of the way. Surely enough, I got my visa."
Genuine and Generous
"Mr. Sherper Tan is an answered prayer after living here for ten years, I never met anyone as genuine as Mr. Tan. He is generous of his time and knowledge. I am very proud to recommend him for your visa assistance."
Mia Penaflorida
Subclass 445 Granted March 2015<
Professional but not too intimidating
"Just what I needed, someone who will assist us in a timely manner. Professional but not too intimidating. Excellent work!"
RA Villaflor
New South Wales, Australia Tourist Visa Granted May 2015
Just Excellent
I experienced the excellent services and professionalism of my agent Sherper Tan during the operations of my visa. So we are looking forward for more success the Quantum Immigration Australia."
Andrea Bilon & Ronaldo Bilon
Victoria, Australia, Partner Visa
Excellent service in timely and organised manner
"The overall experience I had while processing my visa with Quantum Immigration was excellent. This is because they sincerely care and support for their client's welfare. They guide and process the visa application in an organised and timely manner. Indeed, Quantum Immigration really stands for their reputation for professionalism and integrity."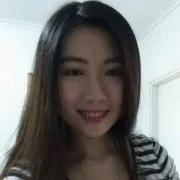 Jovy Joy Macrohon
Skilled - Regional Sponsored
Happy and Grateful
"I was very happy when, for the first time, someone actually helped me understand the requirements and process for the registration in Australia. When I was about to give up hope, here comes Sherp with Quantum Immigration! I'm very grateful."
M.A. Golez, Occupational Therapist
Permanent Visa Granted November 2016
Prompt and helpful in all was possible
"Sherp Tan has been so helpful in all ways possible. Always willing to extend a hand any time of the day. I must say the correct and prompt support extended by Sherp is appreciable. He answered all our queries and was very polite and helpful."
Glenda Villanueva, Sydney Australia
Permanent Visa Granted August 2016
Outstanding Service
"Quantum Immigration Australia has been an integral part of my migration dream to Australia. Mr. Tan is a caring and supportive consultant. He is always available whenever I need advise and help with my applications. Thank you for the outstanding service your offered!"
David Noman
Victoria, Australia
LET US HELP YOU

REALISE YOUR DREAM

REUNITE YOUR FAMILY

RECONNECT WITH YOUR FRIENDS
QUANTUM IMMIGRATION AUSTRALIA
PO Box 25048
Melbourne VIC 3004
Mobile/Whatsapp
+61 429 682 670
By Appointment Only